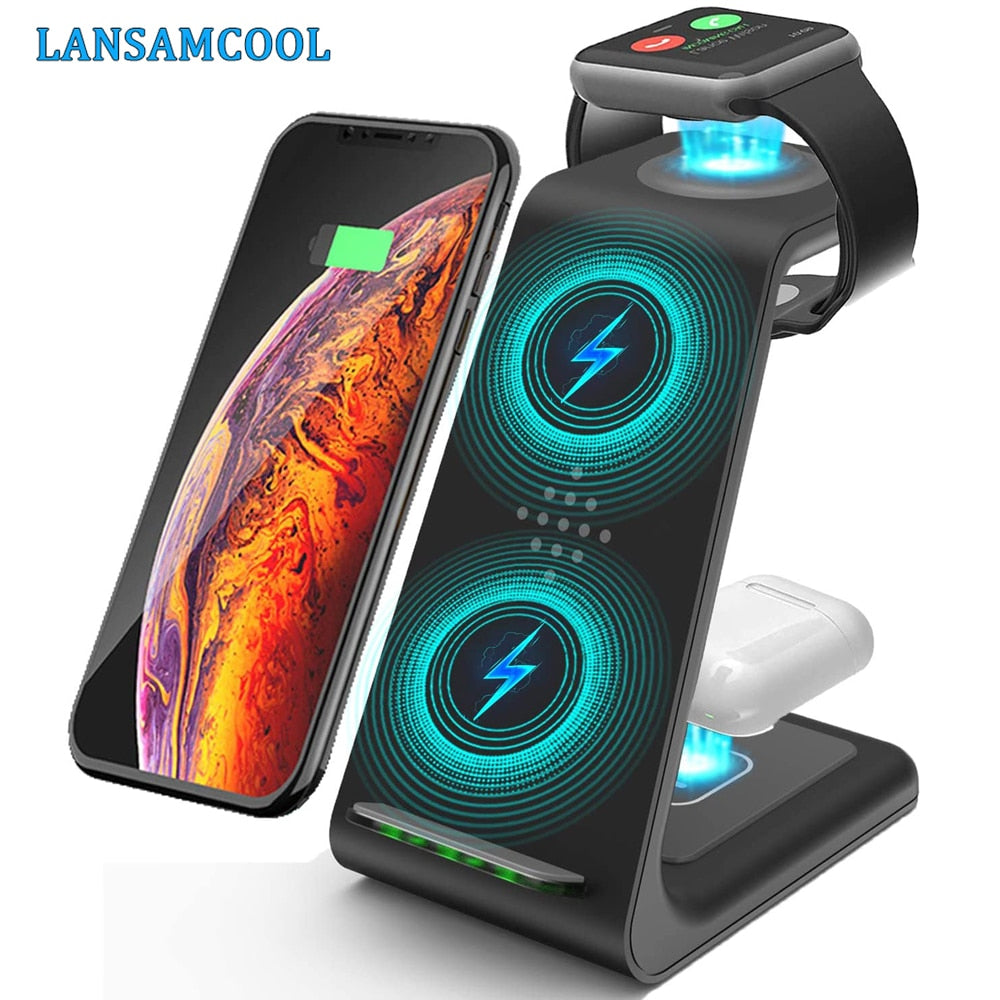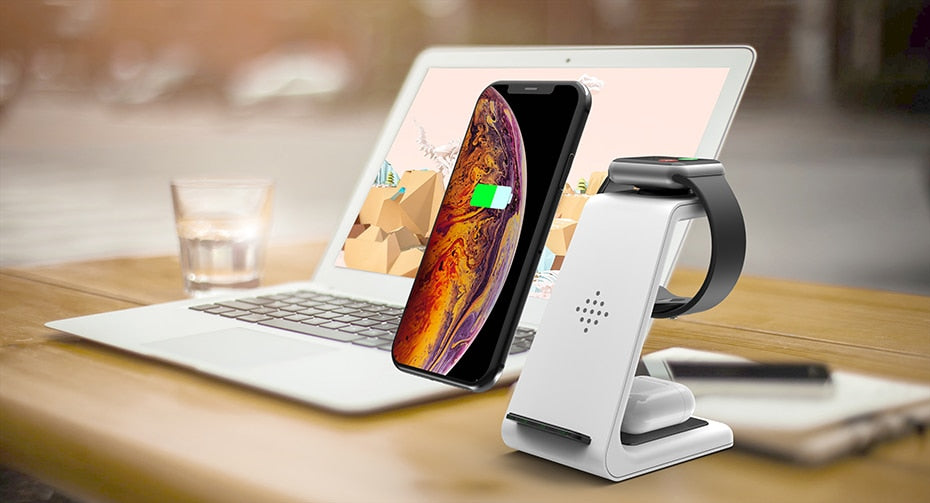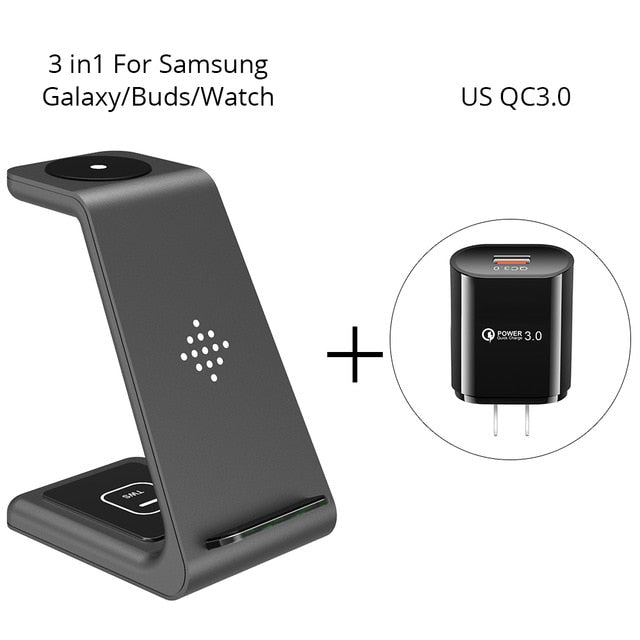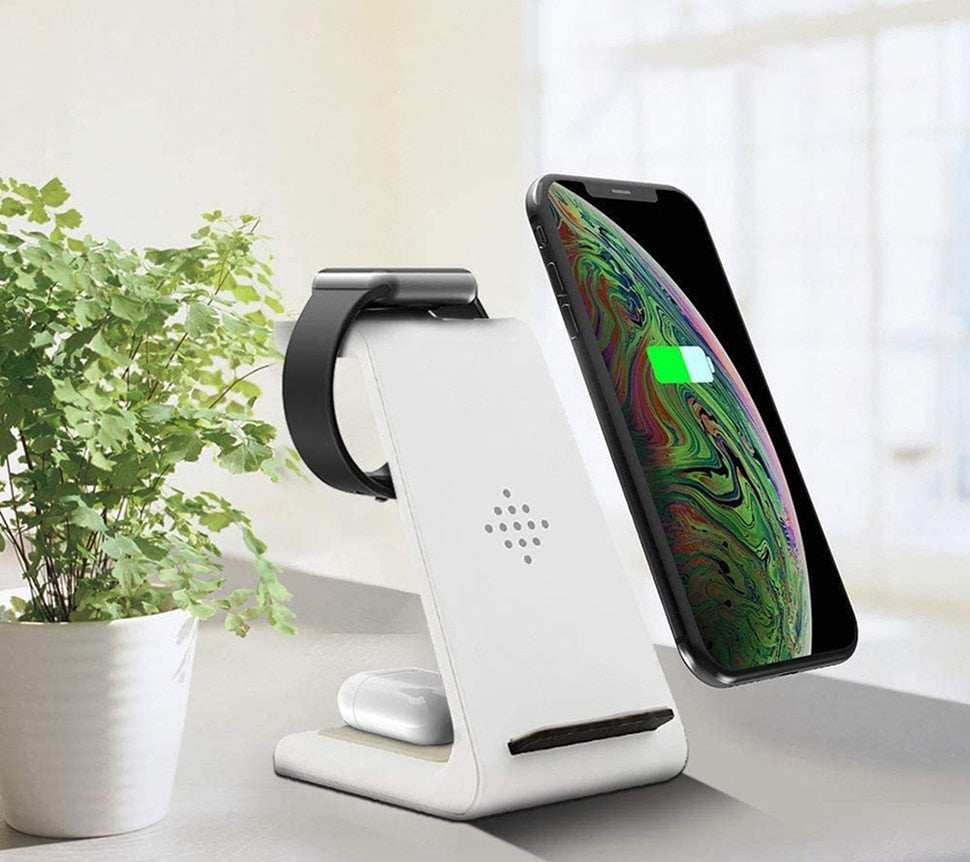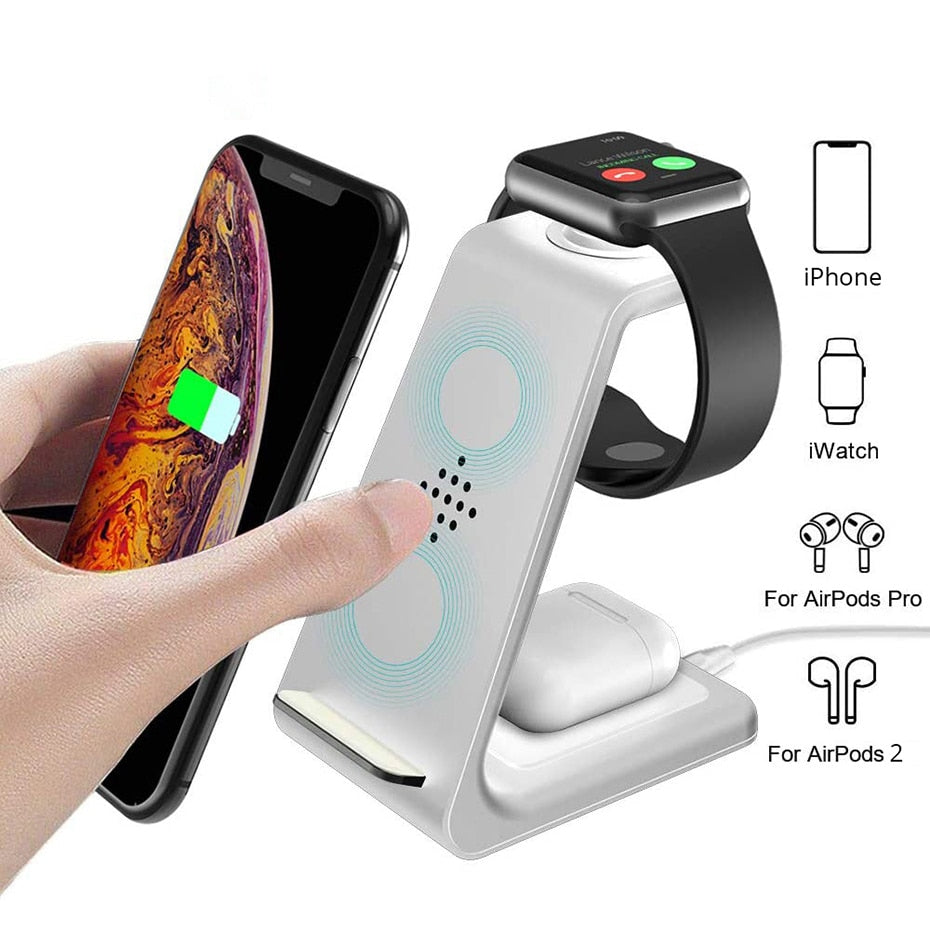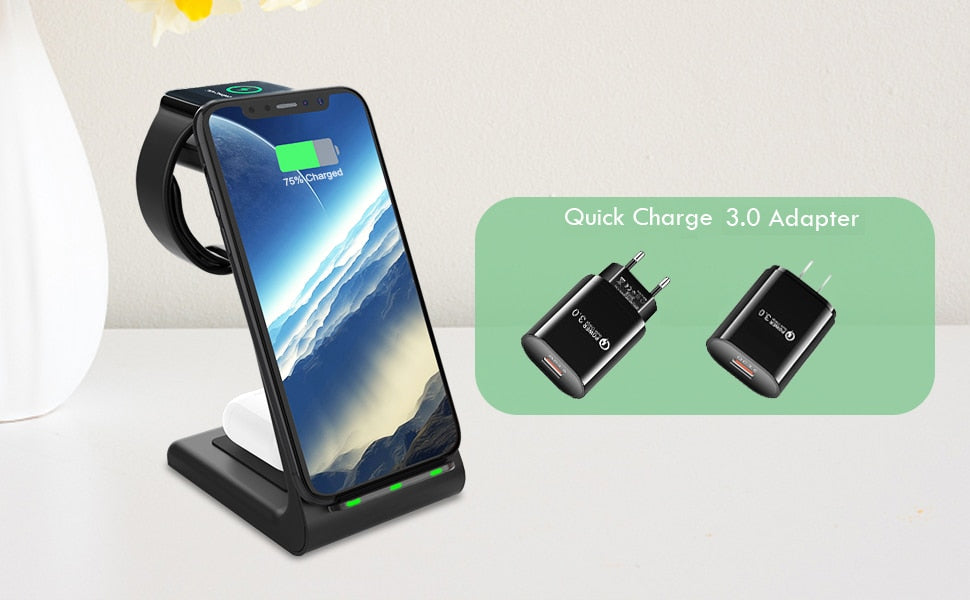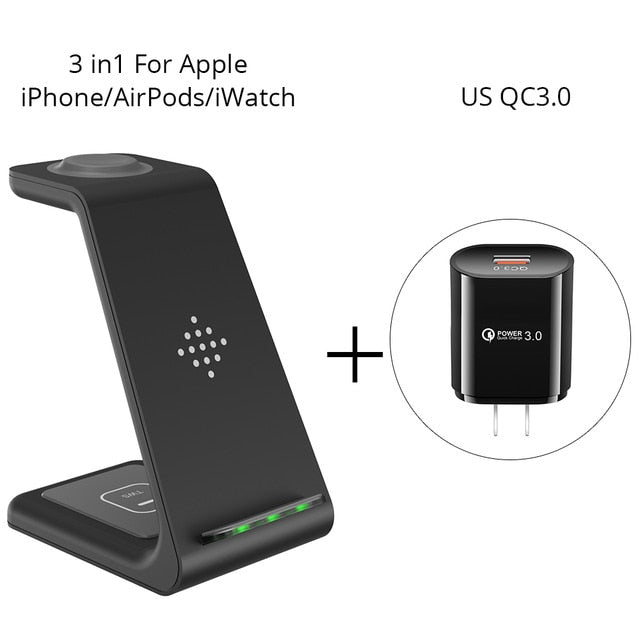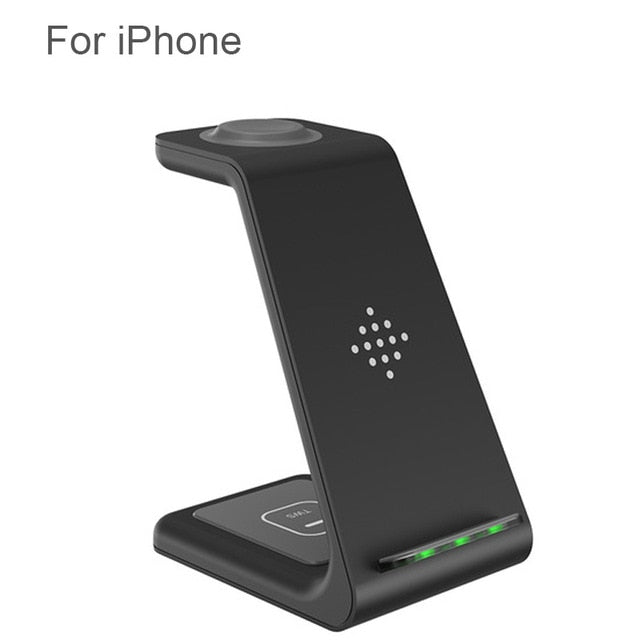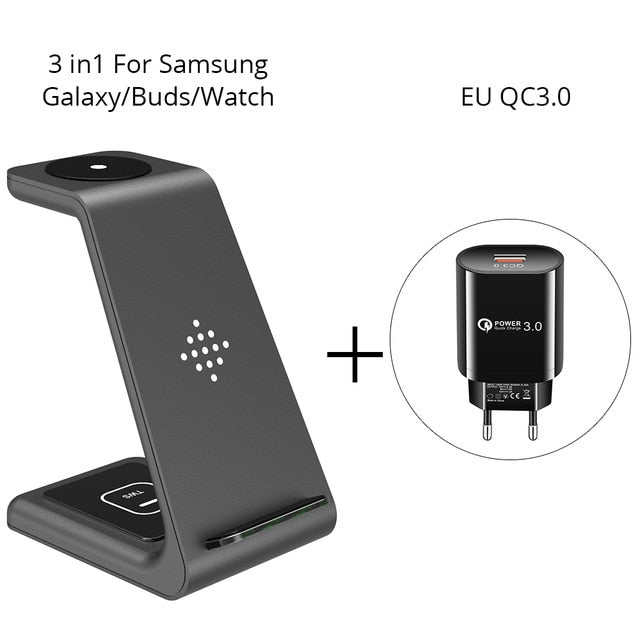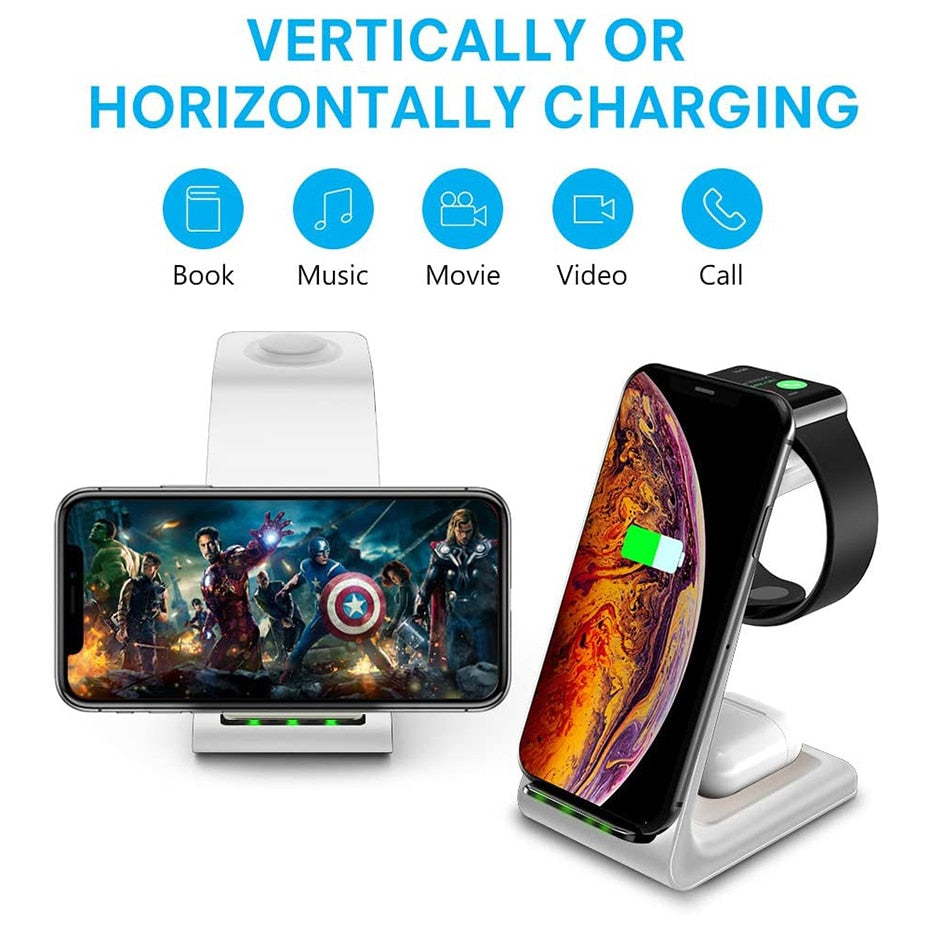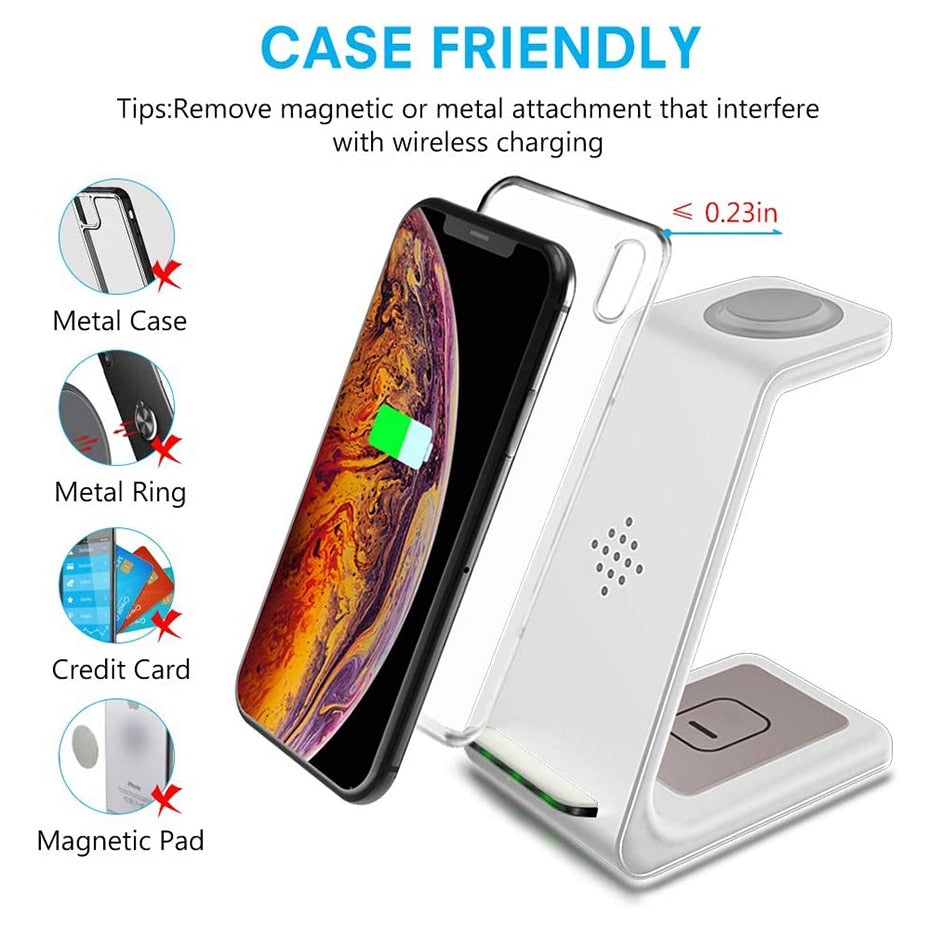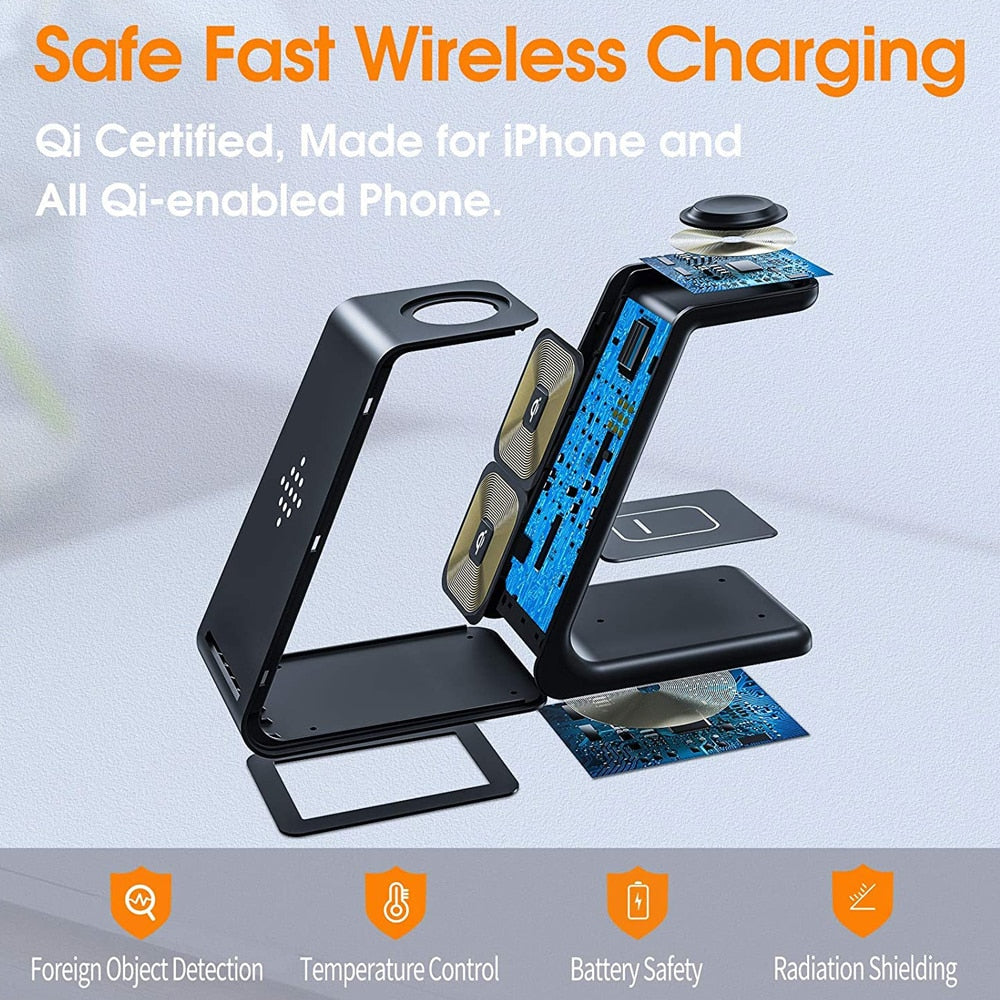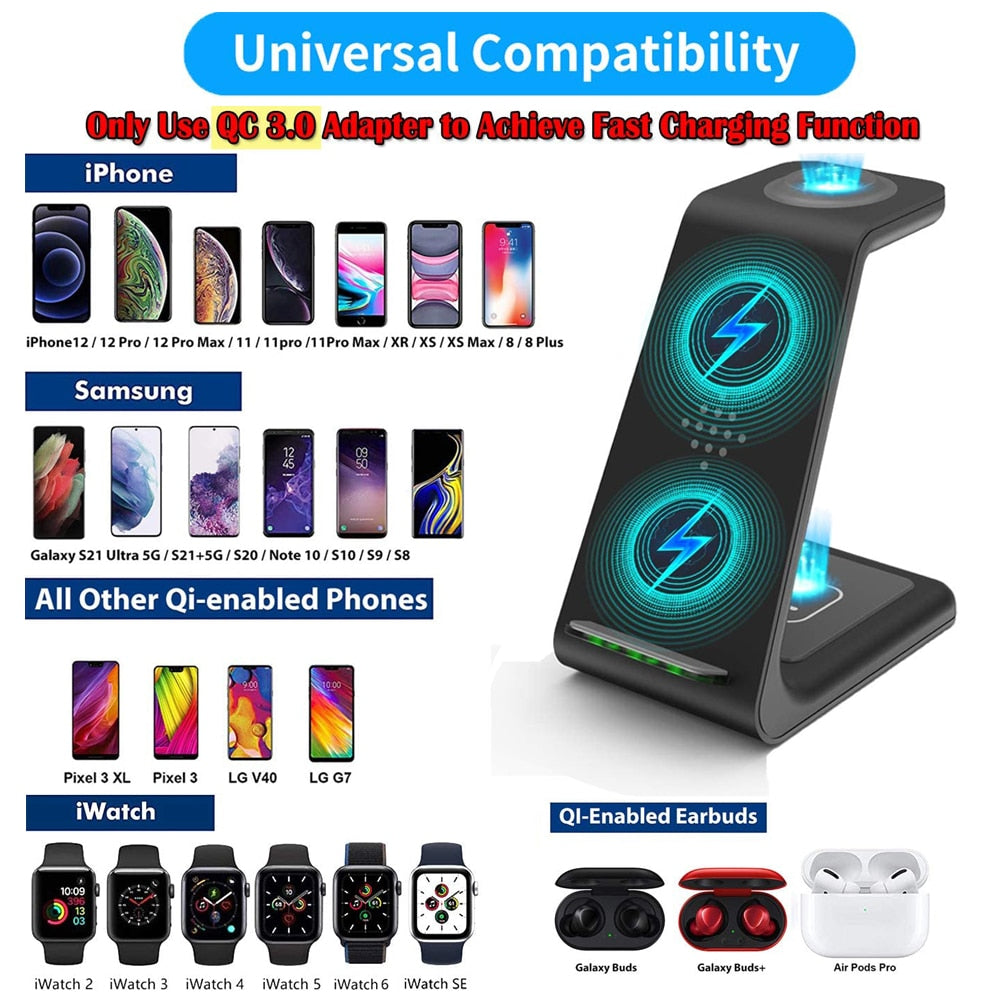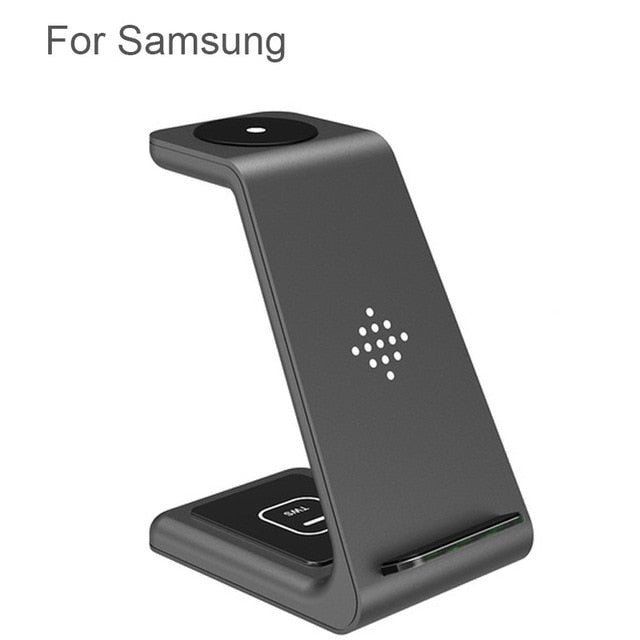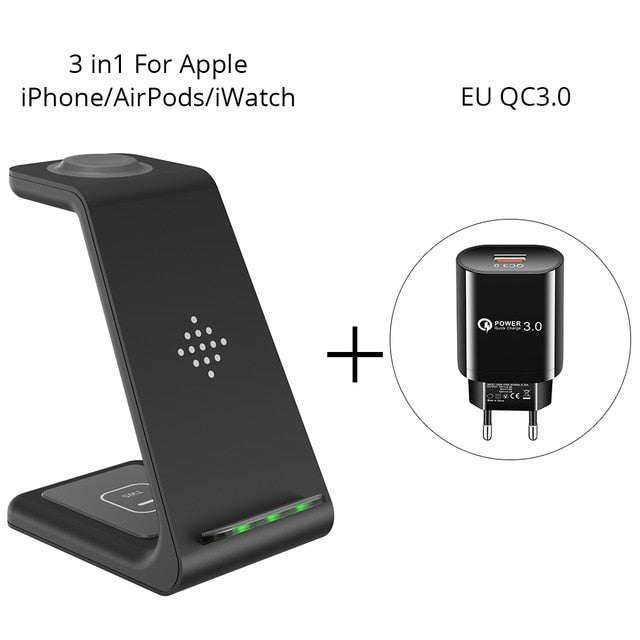 3 in 1 Wireless Charger Stand For iPhone & Samsung
Brand Name: pococinaFeatures: With Charging IndicatorFeatures: With CableFeatures: With LED LightFeatures: With HolderConnector Type: Type CCertification: CEOrigin: CN(Origin)Compatible Brand: Apple iPhoneMax. Output Power: 15WSet Type: With USB CableMax Charge Equiement...
Brand Name: pococina
Features: With Charging Indicator
Features: With Cable
Features: With LED Light
Features: With Holder
Connector Type: Type C
Certification: CE
Origin: CN(Origin)
Compatible Brand: Apple iPhone
Max. Output Power: 15W
Set Type: With USB Cable
Max Charge Equiement Number: 1-4
Feature 1: Wireless charger
Feature 2: 3 in 1 wireless charger
Feature 3: qi wireless charger
Feature 4: wireless chargers
Feature 5: wireless charger iphone
Feature 6: Fast charging wireless charger
Feature 7: charger wireless iphone11
Feature 8: iphone 12 wireless charger
Feature 9: induction charger
Feature 10: wireless charging apple
Feature 11: apple watch charger
Feature 12: wireless charging 3 in 1
Feature 13: wireless charging samsung
Feature 14: wireless charging for iphone
Feature 15: Apple watch charging
Feature 16: iphone 12 pro charger
Feature 17: For Airpds 2/3/4/5/6
Feature 18: wireless charger stand
Feature 19: Wireless charger samsung
Feature 20: Iphone wireless charger
About this item
Safer and Easier to Use: Exclusive Multifunctional Intelligent Protect Technology provides temperature control, surge protection, short-circuit prevention. Cooling holes on the back offer great heat dissipation; Besides that, our 3in1 wireless charging station is Qi-certified, made of Pure ABS Material. It can prevent over-charging damage of equipment battery. You can purchase it at assurance.
Wide Compatibility: Our 3in1 wireless charger is widely compatible with Apple Watch 6/5/4/3/2/SE, Airpods Pro, Airpods 2[Only for Wireless Version!], iPhone 12/12 Pro/12 mini/11/11 Pro Max/XR/XS Max/Xs/X/8Plus/8, Samsung S20 Ultra/S20/ Note 10/S10/S10 Plus/S9/S8, GOOGLE Pixel/ 3Pixel 3XL/Pixel 4/Pixel 4XL,and other Qi-enable phones like LG/OnePlus/Huawei/Realme, etc
Case-Friendly & Stability: Our 3in1 wireless charging station is compatible with most cases up to 0.2in (5mm) thick. Note: To get better experience, we would like you to take off the phone case with wireless charging. The soft LED indicator allows you to know the status as soon as your phone is placed on the stand. The slip-resistant base makes the charger stable so your phone will stay stable.
Simple Design for You: 3-in-1 design wireless charger combines all charger in one unit. Charge everything with less cords. And will ensure your home/office more organized! BTW compact packging make it portable or perfect for gift.
Anti-slip Design & Multi-function Observation: Powerful magnetic fixed for iWatch, and the charging base with anti-slip silicone design so that the charger will not move or flip, to ensure that your phone is protected when charging. 3 in1 wireless charger supports vertical or horizontal wireless charging with a elegant angle design for better viewing of video or tracking information while charging.
Introduction
Input: 5V 2A, 9V 2A
Mobile Phone Wireless Charging Power:15W 10W , 7.5W,5W
For Apple Watch Output Power:2W
For Airpods Output Power:3W
Standard: Qi Standard
Provide a choice of US Plug and EU plug
About 3 in 1 Wireless Charger Questions
Q1: Can i match this with my phone case?

A1: Our 3 in 1 wireless charging dock only can support the case within the thickness 5mm. And the metal case, magnetic pad, credit card case, grip & stand case are NOT support. BTW, if want to get the best experience, should it charge without case.

Q2: What is this compatible with?

A2: Exclusive Multifunctional Intelligent Technology let it has the super wide compatibility. Support for all Qi-enabled phone.

Some of support list:

15W: Compatible with LG V50 ThinQ/V50/V40/V35/V40 ThinQ/V30+/V30/G8 ThinQ/G8/G7 ThinQ/G7;

10W: Compatible with Samsung Note 20/Note 10+/Note 10/Note 9/S20+/S20/S10+/S10/S9+/S9/S8+/S8;

7.5W: Compatible with iPhone 12/12 Pro/11/11 Pro Max/XS/XR/X/8+/8;

5W: Compatible with Google Pixel 3/3XL/4/4XL and Other Qi-enabled Phone;

Other Charging Mode: iWatch 6/5/4/3/2/SE, AirPods pro, Airpods 2[Wireless Charging Version] , Other TWS earbuds support wireless charging.

Q3: Is the charger included adapter? What adapter support for this wireless charger?

A3: No, this is not included the adapter. You can buy your favorite adapter yourself. And we recommended use a QC2.0/3.0 or PD adapter to acheive fast charging, otherwise you will not get the best experience . BTW, The phone will automatically limit the charging current in a trickle state while the power is more than 80% because of the protection purpose; At this time, the charging current is relatively small, so charging is not so fast.
Free Shipping for United State